BRINGING EXCELLENCE...
To ensure that every project is the best that it can be.
MANAGING THE DETAILS...
To anticipate and address challenges before they become serious problems.
MAXIMIZING PROJECT VALUE...
Through creative strategy, relationships, design, engineering, and know-how.
PROVIDING THE EXPERIENCE...
That only comes from having created scores of successful projects.
ENSURING YOUR TRUST...
Through the hundreds that can attest to their interests being protected.
SCHUCK CHAPMAN COMPANIES...
The experience and reputation you need for your next development project.
For more than 50 years, Schuck Communities, now Schuck Chapman Companies, has been a leader in real estate development projects in the western United States, most in the state of Colorado. Our processes, resources, capabilities, reputation, and extensive experience means projects get planned right, sourced correctly, and completed successfully.
We continually seek strategic alliances with those whose strengths compliment ours in an effort to maximize our competitiveness and the value we add to our business and residential communities. We pursue an ever-improving and diversified portfolio of development opportunities and investment properties in select markets. When assessing and starting a project, we balance risk, liquidity, stability, yield, and growth to determine the most lucrative and beneficial course of action.
We typically take a counter-cyclical approach to buying and selling real estate, thereby producing the greatest rewards for its owners. Seasoned entrepreneurs recognize the technique and appreciate the keen sensitivity necessary for the successful application of this approach. Tapping today's remarkable real estate opportunities is a complex undertaking. Strategies must reflect the constant change in the marketplace. Decisions must be decisive. Experience is essential. Integrity and relationships are bedrock. Trust transcends all.
Current Projects
A continued Legacy of success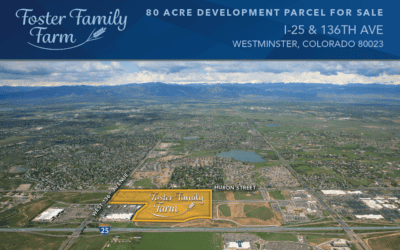 Westminster, Colorado - Foster Farm is one of the best located new commercial, mixed-use retail, office, R&D and warehouse distribution project opportunities in Metro Denver. Located directly adjacent to the west boundary of I-25, between 136th & 144th Ave., Foster...
The Schuck Chapman Way
With more than half a century of experience in both residential and commercial land development, our leadership has created a legacy of success for our partners and investors. This legacy continues today with new and innovative projects that build upon our five-decade track record of excellence. Their legacy will thrive in the future under our President & CEO, Brock Chapman, making the next 50 years The Schuck Chapman Way!
What are the threads of consistency that bring success to a Schuck Chapman project?
Responsiveness: The greatest rewards come with single-minded focus and the courage to operate in a consistently proactive mode.
Flexibility: A primary organizational trait as well as the key to success is quickly and decisively adapting to ever-changing marketplaces.
Innovation: Ingenious ideas are generated when obvious approaches and conventional wisdom are challenged.
Credibility: There is no substitute for experience and no shortcut to accomplishment. Schuck's dedication to fairness, honesty, and competence has resulted in a widely-respected reputation in both the private and public sectors.
Our leadership often takes a counter-cyclical approach to buying and selling real estate–creating opportunity others may not see–thereby producing the greatest rewards for owners and investors. This technique has served us well with many projects being identified, and secured, before many even knew the opportunity existed. Seasoned real estate experts recognize the substantial benefits that arise when this technique is successfully applied; the results are significant.
Successfully tapping into the opportunities of today's real-estate market is a complex undertaking. Strategies must reflect the constant changes in the marketplace. Decisions must be made quickly. Extensive experience is essential and parties must have trust in, and concern for, each other.
A Letter from Steve & Brock
July 22, 2016
Opportunity is always present. And many times the greatest opportunities exist in places and times where others only see problems. Since our inception, we have looked beyond the obvious to identify the right paths to achievement. This philosophy has been guiding our business for more than fifty years. By identifying potential where others may not, we have built an outstanding track record. Our team of experienced professionals has prospered in both good times and bad–creating value and success for our partners and owners in both commercial and residential projects through the years and through the cycles.
We are proud of our legacy. It is one that has created more than 50 joint ventures and partnerships that developed over 5,000 luxury, custom, and popularly-priced residential home sites, and over 10,000 acres of mixed-use projects. Many of these are household names now–Interquest, Stratton Preserve, Mountain Shadows, Elliot Grove, Union Ridge, and many others.
As you work with us and learn more about our approach, you will find our strategies to be thoughtful… our resources extensive… and our capabilities comprehensive. But beyond this, you will find our values to be refreshing in a world that seems to have lost the ideals of integrity and commitment.
To the next 50 years!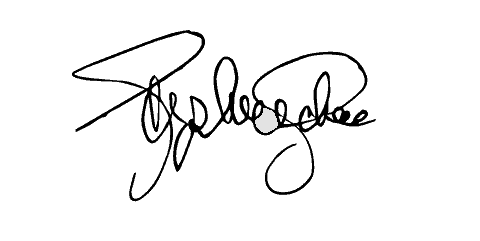 Terry Considine
Steve Schuck is a Colorado real estate legend. Steve "knows dirt", meaning he can see value before others do. He has a track record of securing the zoning, consents, and public co-investment that make for thriving communities and successful real estate investments.
- Aimco Chariman/CEO
Marvin Strait
I know Steve Schuck to be a very principled individual and a high integrity professional.
- Former Chairman, AICPA
David Sunderland
A Schuck project plan is a unique window of experience and judgment, and the best path for success.
- Former CEO of Gates Land Company & Cheyenne Mountain Ranch Developer
Douglas Stimple
There are few constants in the real estate industry. With that said, the Schuck team has a 50 plus year track record of professionalism, value creation and project management. They're trustworthy and creative and bring value to all they undertake.
- CEO of Classic Companies
Steve Bach
I've known Steve Schuck for over 45 years. His thoughtful, high-quality real estate developments have withstood the test of time. His business and community leadership mark him as one of the exceptional people of our time. 
- Former Mayor, Colorado Springs, and Founder, Bach Real Estate Partners
Bob Beauprez
Integrity, trustworthy, competent...the Schucks are simply among the most decent, honorable people you could ever find.
- Former Banker & U.S. Congressman Representing Colorado's 7th District
Stephen Bartolin, Jr.
Schuck is the Dean of developers in our region – the one most admired, most successful, and most trusted.
- President, Broadmoor-Sea Island Company
James Johnson
Schuck's professionalism, resourcefulness and integrity have led them to decades of successful performance.
- Chairman and CEO GE Johnson Holding Company
Terry Considine
We work with the best in real estate across the country. I put Steve Schuck at the top of that list for his insights into what makes real estate valuable, his imagination in structuring deals, and his grit in making deals happen. Steve is someone I admire and trust.
- Aimco Chairman/CEO
Walter A. "Buz" Koelbel Jr
Schuck's professionalism is exceeded only by Schuck's integrity.
- President, Koelbel and Company
Leading the Industry in Excellence.
Schuck Chapman has more than 50 years of experience in both residential and commercial development with over 50 joint ventures and partnerships, having developed thousands of luxury, custom, and value-based home sites, and thousands of acres of mixed use, commercial, and industrial land in multiple markets. We're continually innovating new communities, which requires working with the best. If you are a well-respected builder, broker, or other industry expert, and want to learn more about our land development and real estate approach, get in touch with us today.
Call Brock Chapman, our President & CEO: 719-327-5800