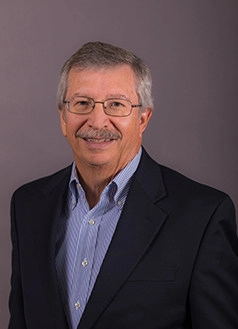 Steve has served as Vice President, Secretary/Treasurer for The Schuck Corporation, Schuck Communities, and their affiliates, since 1982. His responsibilities include transaction contracts and closings, lender relationships, coordination of outside legal counsel, tax and financial planning, and metro district activities.
Prior to joining Schuck, Steve was a Senior Tax Accountant with Deloitte & Touche where he specialized in tax planning and compliance for partnerships, individuals and corporations, with heavy emphasis on real estate tax research and transaction structuring.
Steve graduated from West Virginia University with a mathematics degree, Magna Cum Laude and Phi Beta Kappa, and served as a computer systems operations officer for NORAD while in the Air Force. After four years of Air Force duty, Steve graduated from Northwestern University School of Law. He is a licensed attorney and an inactive CPA.
Steve volunteers for AspenPointe, Inc. (Board Treasurer), Parents Challenge (Secretary/Treasurer), the Schuck Foundation (Secretary/Treasurer), Colorado Springs Christian Schools (Former Chairman of the Board of Directors), CSCS Lions Foundation, and is a former board member of Silver Key Senior Services and the Boys and Girls Club. Steve was honored as the 1999 and 2002 Volunteer of the Year by the Pikes Peak Mental Health Center, and was also honored as the outstanding Board Member for 2002 by Pikes Peak Mental Health Center. Steve has also volunteered with Special Olympics, taught Junior Achievement classes and coached youth sports teams for the YMCA, Colorado Springs Parks and Recreation and Colorado Springs Christian Schools.